Powerful Advocacy Backed By Experience
Serving Clients in Great Falls & Throughout Montana
SET UP AN APPOINTMENT
Wrongful Death Attorney in Great Falls, Montana
The Common Causes of Wrongful Death
Wrongful death happens when a person dies because of malpractice, negligence, and inaction of another individual. If this happens, the family of the victim has the right to file a lawsuit, a wrongful death lawsuit, opposing the liable party. Though it would not bring the person's life back, holding the responsible person who is accountable for the wrongful action provides a measure of consolation.
What Are the Common Causes of Wrongful Death?
Wrongful deaths result from various accidents or events such as auto/motor vehicle accidents, medical malpractice, defective products, and construction accidents. When a party acts recklessly and negligently, completely disregarding the safety of other people or intent to kill or harm them, when a person dies because of such action, death can be deemed as wrongful. These instances can possibly hold liable parties accountable.
Here are the common causes of wrongful deaths:
Auto/Motor Vehicle Accident
Motorists have the obligation to exercise safety and caution while operating their vehicles. They should obey rules on the road, drive safely within conditions, and be aware of pedestrians and other motorists. If someone died in a motor vehicle accident, it's possible for the family to file a wrongful death against the party at-fault. An experienced and professional wrongful death attorney can help them to ensure that their rights stand protected and give advice on the actions to be obtained for successful resolution of the case.
Medical Malpractice
When a medical practitioner happens to fail in performing his/her duties of providing standard care, which results in injuries or death of a patient, he/she may be held accountable for it. Medical malpractice causes a number of wrongful deaths in the US each year. Over 90% of lawsuits have brought forth the involvement of a plaintiff, claiming the cause of death or debilitating injury of the defendant.
Product Liability
According to the Product Liability Law, product designers, manufacturers, and distributors are obliged to ensure that all products are safe for public use. Unfortunately, some distributors and product designers tend to neglect product testing to see if they are eligible for public sale. When a product is defective, and customers are not aware of harmful risks that result in death, liable parties are accountable, whether they acted negligently or not.
Workplace Accidents
Dangerous workplaces like construction sites, mining sites, chemical factories, and manufacturing plants pose serious risks to employees. Such work environments can cause explosions, falls, burns, and equipment that may result in death. If ever an employee died while on the site because of the employer's negligence of employee safety, it's better to seek the help of a wrongful death attorney to help in filing a lawsuit against the liable party. Employers have legal obligations of meeting OSHA standards by providing safe work environments and taking measures to protect employees.
Hire a Professional Wrongful Death Attorney for Wrongful Death Instances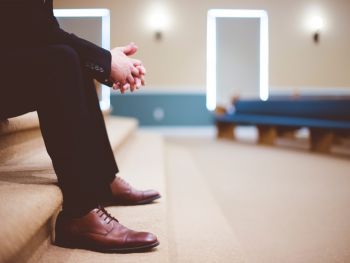 If your family member encountered wrongful death, you should consider hiring a wrongful death attorney who can help you with the case. A professional, experienced and skilled wrongful death attorney is well-acquainted and has an in-depth understanding of the law, statutes of limitations in filing lawsuits, and elements required to prove faults in such cases.
It's important that you hire a professional wrongful death attorney because they can provide sound and legal counsel as well as aggressive representation if you decide to file a claim and they will work full-time to protect your legal rights. They can ensure that your family will be compensated fairly for the loss. It's for a just and fair resolution of the case.